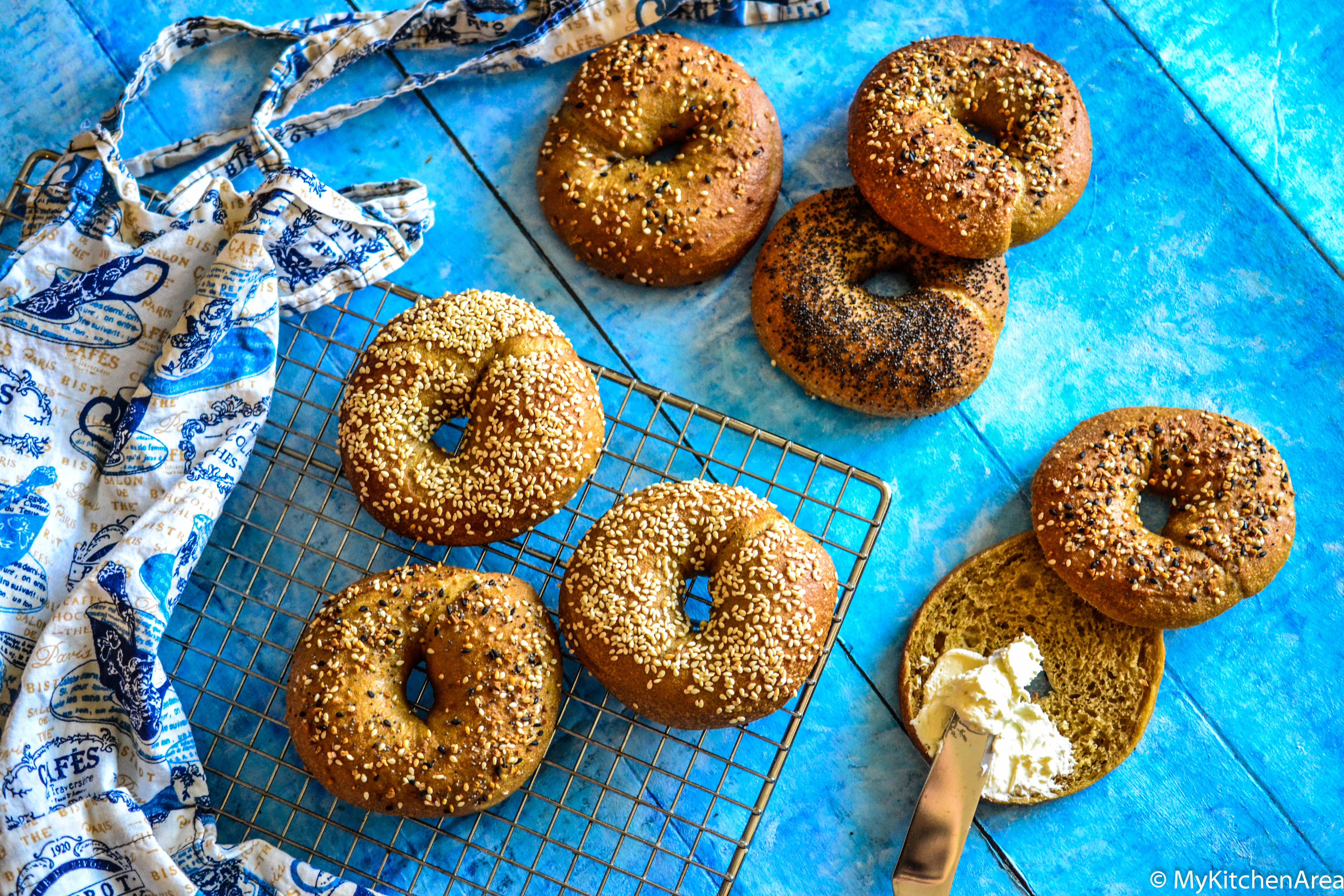 Sourdough bagels with molasses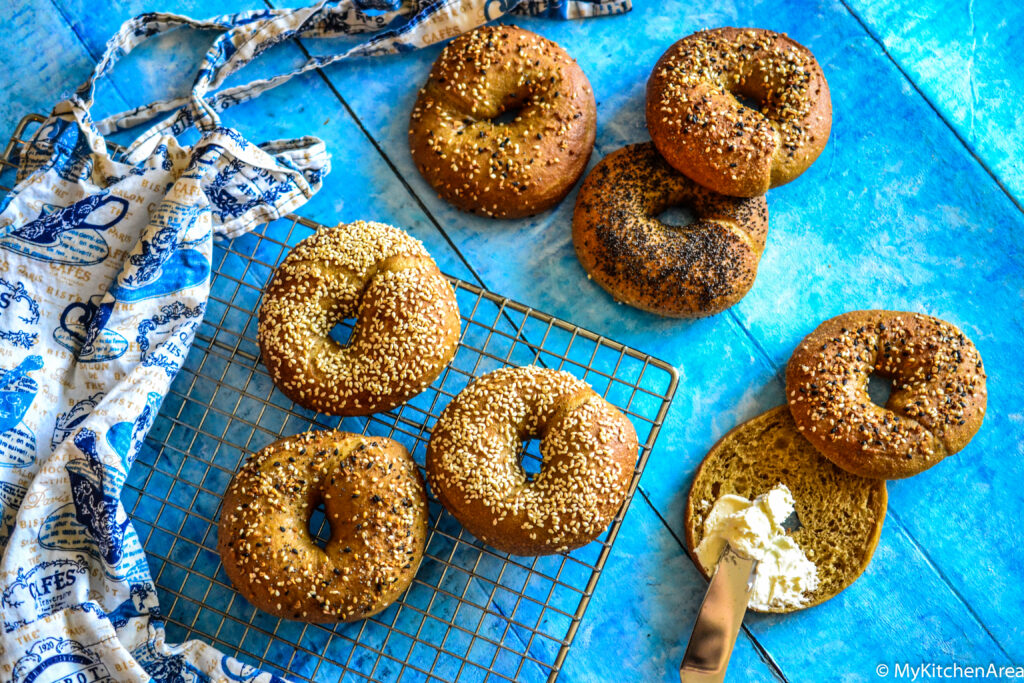 My friend loves bagels, especially the NY style bagels and one day he asked me if I have the recipe…Well I didn't, not the sourdough version, just few different types with commercial yeast.
So I mixed a few of those recipes and transformed them into sourdough, little bit more of that and little bit less of this..and here it is..sourdough bagels with molasses.
Ingredients for the dough:
300g active wheat starter/levain (bread flour or AP flour, 100%hydration)
360g wheat AP flour
20g sugar
15g molasses
10g salt
7g diastatic malt
160-170ml water
Ingredients for a soda bath:
500ml water
1-2 tbsp baking soda (depends on your taste, more soda = more pretzel-like taste)
Toppings:
Optional – sesame seeds, poppy seeds, everything bagel…
Instructions:
Lightly mix the levain, flour, sugar, salt, malt, molasses and gradiently add water. Knead until you have smooth dough. Then leave it to rise at RT until doubled. When the dough is doubled punch it down and divide it into 10 pieces (~85g each). Form a small ball from each piece, then roll it with a rolling pin to oval. Roll it by hand to form a strand with one end wide open. Stick the thinner end of the strand into the wider one to form a circle shape of the bagel and slightly smooth the seam with hand. Let all the bagels rise at RT until doubled again. Then boil them in the soda bath for 30sec on each side, put them on the baking sheet and sprinkle with favorite topping (its's good to use a small rectangle of parchment paper for each bagel, so you can easily transfer it to the bath). Bake them in steamed oven on 200°C for 20 minutes until they turn golden brown.
Please follow and like us: