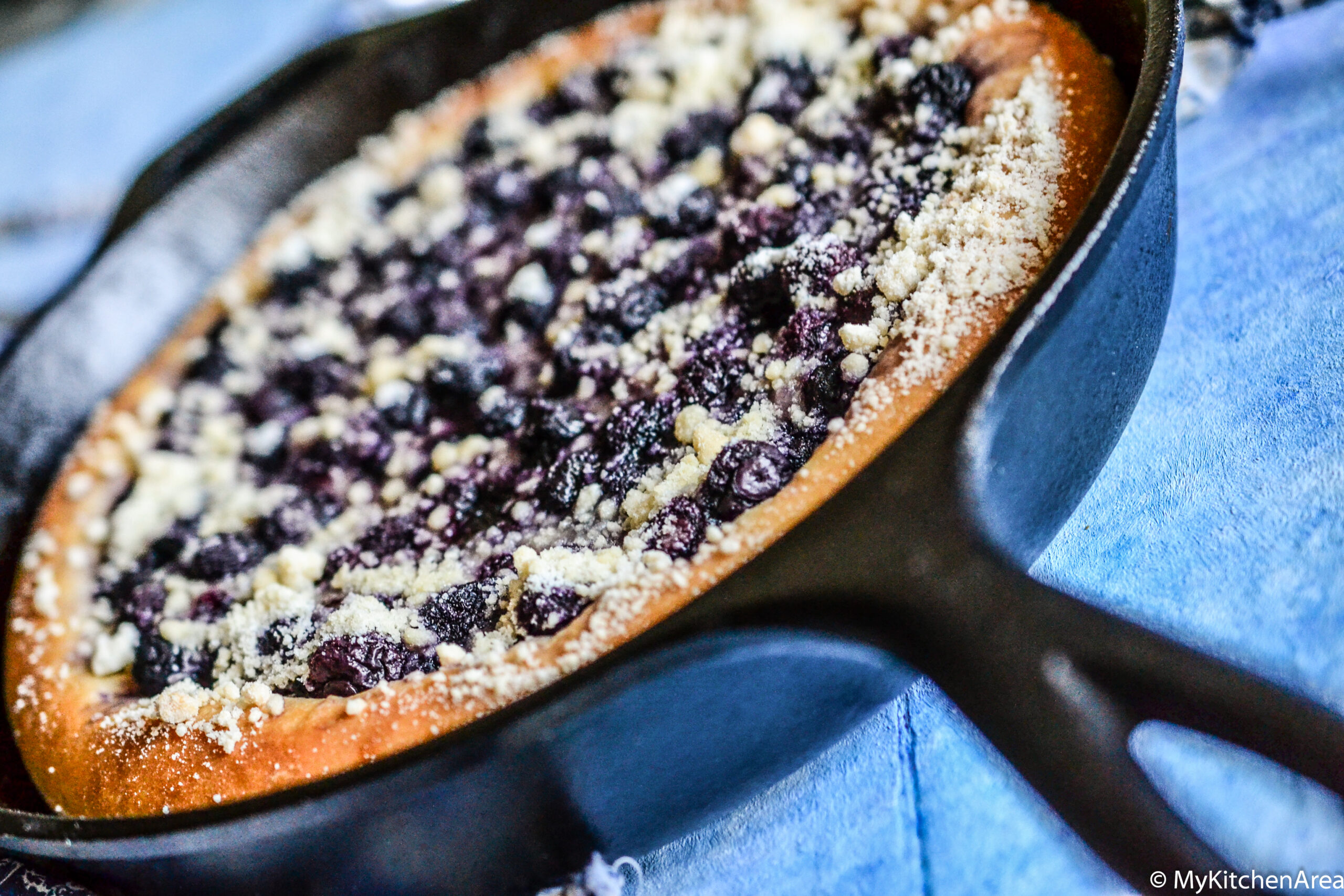 Blueberry kolach with streusel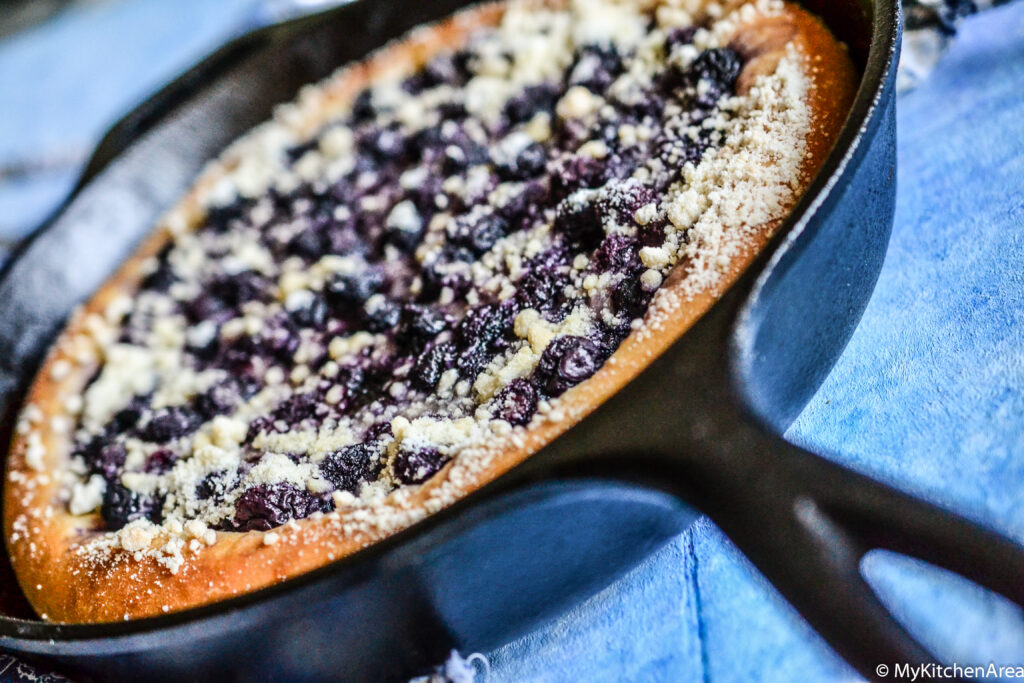 Fruit and nuts kolaches are very popular in Central Europe, you can find various versions : wide, thick with whole berries, thinner, almost pizza-like with marmelade or jam or walnut and poppy seed topping, smaller with jam and sweet farmer cheese and streusel on top. This one is my husband's favorite and it's even better when you use fresh-picked wild blueberries.
Ingredients:
Dough:
150g active fed sourdough (white wheat,100% hydration)
150g AP flour
50g butter
20ml milk
1 egg
30g sugar
5g salt
1 tsp vanilla extract
1tsp lemon extract or zest from one lemon Filling:
340g wild blueberries (fresh or frozen thawed)
Streusel:
15g caster sugar
15g powdered sugar
30g butter
30g AP flour
1tsp lemon extract or lemon zest
1tsp vanilla extract
Instructions:
Mix the starter, flour, egg, sugar, salt and extracts lightly and add melted butter with milk gradiently. Knead until you have smooth dough. If it's a little bit sticky, put it in the fridge or a cool place for one hour. Then leave it to rise at RT until doubled. After that punch it down and fold it into a round ball. Roll it into a pie pan (9.5in/24cm, with parchment paper on the bottom, slightly greased with butter or oil) like usual pie dough/crust with 1.5cm thickness and 2.5cm-high edges and leave it at RT to rise again. Then fill it with your favorite fruit. I usually use blueberries, but you can use any type of berries or sliced fruits. Then cover the fruit filling with streusel topping. If you use juicy fruits like berries, prepare your streusel by mixing flour:butter:sugar in 1:1:1 ratio. If you use less juicy fruit, the streusel ratio can be 0.75:1:0.75. Bake it in a steamed oven on 200°C for 10 minutes, then lower the temperature to 180°C and bake until the internal temperature reaches 89°C and the edges are golden brown. Let it cool down and enjoy.
Please follow and like us: